JUDICATE WEST WELCOMES JUDGE JOHN G. EVANS IN SOUTHERN CALIFORNIA
By JUDICATE WEST
Judicate West, one of California's leading providers of private dispute resolution services, has added Judge John G. Evans, formerly with the Riverside County Superior Court, to its roster of neutrals. Judge Evans is based out of the Santa Ana office and available throughout California as a mediator, arbitrator and private judge.
"A seasoned judicial officer with more than 40 years of combined courtroom experience, Judge Evans is as well respected as they come. He has presided over a wide range of matters – about 250 combined jury and bench trials – and he has established a reputation as an honest, dependable, and professional trier of fact with a collection of settlement and dispute resolution skills," said Alan Brutman, President and Co-Founder for Judicate West. "We are thrilled to welcome someone of Judge Evans' caliber to our neutral roster. He surely will be a terrific resource for our clients statewide."
Appointed to the Superior Court bench in 2008 by then-Gov. Arnold Schwarzenegger, Judge Evans served 15 years on the Riverside County Superior Court bench. He has presided over 68 civil jury trials, including matters involving employment, construction defects, negligence, insurance and contract disputes. Judge Evans also served six years as a probate judge, overseeing trials involving guardianships, conservatorships and trust and decedent estate trials, ranging from small estates to those exceeding $60 million dollars. Prior to his bench appointment, he spent 29 years in private practice, trying nearly 50 civil cases to verdict or judgment.
Judge Evans received the "Civility Award" from the American Board of Trial Advocates (ABOTA), San Bernardino/Riverside Chapter in 2003. He has been a member of the ABOTA San Bernardino/Riverside Chapter since 1998, serving in several leadership positions, including as president from 2005-2006. Judge Evans is also a member of the Desert Bar Association, where he served as president from 1998- 1999. Additionally, he is a member of the Warren Slaughter/Richard Roemer American Inn of Court and a former member of the Riverside County Bar Association and the San Bernardino County Bar Association.
Since 2012, Judge Evans has taught torts at the California Desert Trial Academy. Judge Evans received his J.D. from Citrus Belt Law School, known today as California Southern Law School, (1979) and his B.S. from the University of California, Riverside (1975).
Related Articles:
Attorney at Law Magazine - Judicate West Welcomes Judge John G. Evans
Daily Journal - Retired Riverside County Judge Joins Judicate West (subscription required)
---
Additional Media Coverage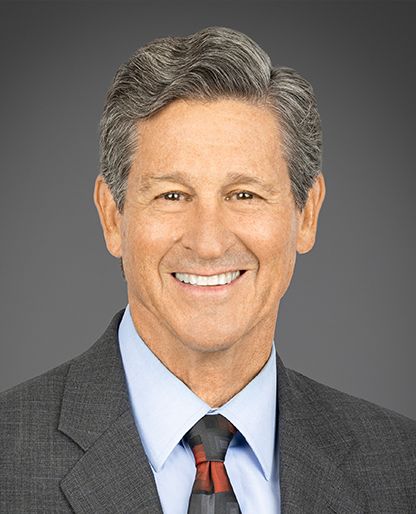 Judicate West