Alan spent over twenty years as a big firm litigator handling a variety of disputes from intake to trial. He has expertise in real estate, consumer finance, employment, and securities and has litigated a wide variety of complicated business disputes. Since 2018, Alan has been a full-time mediator. Always prepared, Alan resolves disputes relying upon problem-solving techniques drawn from his many years of litigating and trying cases. He uses both a facilitative and evaluative approach to narrow the issues and focus the parties on settlement.

Alan strongly believes that every case can and should be resolved. He works with the parties to find common ground and simplify the issues in dispute. He listens, evaluates, and, at times, cajoles the parties into settlement.

One attorney commented: "Alan is an excellent mediator who understands the psychology of the parties and arrives at a practical solution for all parties involved. He is very focused on problem-solving for both sides and knows how to reconcile the desires and needs of both parties that enter the process as adversaries."

Practice Areas
Business/Contractual
Consumer Finance
Employment
Personal Injury
Professional Negligence
Real Estate
Securities
Hobbies & Interests
Alan enjoys spending time with his wife and three children. An avid sports fan, he enjoys playing basketball and watching the Dodgers, Lakers and Rams.
Website
Legal Career
Full-time Neutral, Judicate West (2022-Present)
Private Mediator (2018-2022)
Panel Mediator, U.S. District Court, Central District of California (2018-Present)
Mediator, L.A. Superior Court Civil Mediation Vendor Resource Program (2020-2022)
Litigation Attorney, Ballard Spahr LLP; Real Estate, Securities, Consumer Finance, Employment, Personal Injury, Partnership Disputes (2010-2018)
Litigation Attorney, Pircher, Nichols & Meeks LLP; Real Estate, Securities and General Business Litigation (2005-2010)
Litigation Attorney, Morgan, Lewis & Bockius LLP, Securities, Real Estate and Employment Litigation (1997-2005)
Litigation Attorney, Jones Bell Abbott Fleming & Fitzgerald LLP; Securities and General Business Litigation (1995-1997)
Education & Professional Affiliations
J.D., University of Southern California, Gould School of Law (1995)
B.A., University of California at San Diego (1992)
Pepperdine Straus Institute for Dispute Resolution (2022)
Arbitrator Training, American Arbitration Association (2019)
Mediation Training, Los Angeles County Bar (2018)
Arbitrator Training, FINRA (2018)
California Lawyers Association (CLA) Real Property Law, Executive Committee Member (2023)
Los Angeles County Bar Association (LACBA), Member
Association of Business Trial Lawyers (ABTL), Member
Temple Beth Am of Los Angeles, Board Member
Builders of Jewish Education, Board Member and Secretary
Achievements & Awards
Speaker, California Lawyers Association Webinar, 'Distressed Real Estate: The Interplay Between Real Estate Workouts and Litigation' (2023)
Publications include: "California's Residential Foreclosure Overhaul Signed Into Law," Ballard Spahr Alert; "Borrower May Sue Over Lender's Failure To Contact Prior to Foreclosure, California Appellate Court Rules," Ballard Spahr Alert; "MERS Has Power To Assign Interest in Deed of Trust, California Appeals Court Rules," Ballard Spahr Alert; "Going After a Guarantor of a Real Property Loan," The Daily Journal (Los Angeles); "Can One Ever Restrict a Partner, Member or Director from Engaging in a Competing Business?" California Real Estate Journal
Authored numerous blogs about mediation
Below is a sampling of the various matters Alan S. Petlak, Esq. handled as a practicing attorney or neutral.
Banking/Finance
Mediated numerous cases involving the Fair Credit Reporting Act, Truth in Lending Act, the Rosenthal Fair Debt Collection Practices Act, the Truth in Lending Act, and other consumer finance-related cases.
As a litigator, he represented numerous financial institutions in a wide variety of consumer finance-related cases.
He served as an arbitrator in numerous arbitrations alleging violations of the Fair Credit Reporting Act, Truth in Lending Act, and the Rosenthal Fair Debt Collection Practices.
Contractual
Mediated numerous cases involving unfair business practice, breach of contract, and fraud.
Mediated partnership dispute regarding control over and disposition of a business.
Mediated a sale of a business case involving the failure to disclose hazardous conditions in an overseas manufacturing facility.
Lemon Law
Mediated numerous cases alleging violations of the California Song-Beverly Consumer Warranty Act.
Securities
Mediated numerous cases involving the failure of a securities broker to recommend suitable investments.
Mediated securities fraud case involving the failure to disclose the risks associated with option trading.
As a litigator, he litigated 10b-5 securities class action lawsuits in the United States District Court, Central District of California and the Southern District of California.
He litigated a securities fraud lawsuit regarding the sale of a business in the Southern District of New York.
He served as a FINRA arbitrator in disputes involving securities broker-dealers.
Cannabis Industry
Mediated a matter concerning ownership of a marijuana dispensary in West Hollywood, California.
Mediated a matter concerning control over a retail license and seller's permit to sell marijuana in California.
PAGA
Mediated PAGA claim for failure properly to calculate regular rate of pay, failure to pay overtime and double time, as well as failure to provide meal and rest breaks against a fast food restaurant.
Mediated PAGA action brought by a former employee alleging employer violated Labor Code Section 204 and Labor Code Section 226 by not timely paying wages due to non-exempt employees.
Wage and Hour
Mediated a class action regarding failure to pay overtime and provide for meal and rest breaks.
Mediated action brought by an employee alleging the employer maintained policies resulting in meal and rest break violations and failure to pay overtime.
Wrongful Termination
Mediated a variety of wrongful termination/discrimination based on age, gender and race cases.
Mediated wrongful termination, disability discrimination, reasonable accommodation, and retaliation case brought by an employee against a construction company who alleged he was terminated for seeking an accommodation for workplace injuries.
IP Trade Secrets
Mediated numerous trade secret misappropriation cases.
As a litigator, he litigated a number of discrimination and trade secret misappropriation cases.
Estates/Trusts
Mediated matter between six siblings concerning the division of inherited property involving a multi-million dollar estate.
Medical Malpractice
Mediated dental malpractice cases involving dental work falling below the standard of care.
Mediated medical malpractice cases involving injuries caused by alleged faulty medical care.
Mediated attorney malpractice cases.
Served as an arbitrator to an attorney malpractice claim involving the representation of a plaintiff in a lemon law-related matter.
Mediated negligent cases involving real estate agents and other real estate professionals involving the failure to properly advise clients regarding inspection rights and disclosure issues.
Breach Of Contract
Mediated matter between buyer and seller regarding the failure to disclose mold and other hazardous conditions on premises.
Property Damage
Successfully resolved a dispute between neighboring property owners over nuisance issues.
Real Property
Mediated numerous land-tenant commercial lease disputes.
Mediated numerous failures to disclose cases involving the sale and disposition of both commercial and residential property.
Mediated partnership disputes regarding the management, development, and disposition of large commercial properties.
As a litigator, he tried a nine-figure partnership dispute regarding the proposed development of large office buildings and mixed-use facilities in Hollywood, California.
Mediated numerous real estate brokerage disputes regarding the right to and the amount of real property sales commissions.
Litigated one of the largest real estate commission cases in California.
Mediated numerous landlord/tenant disputes regarding habitability issues and failure to pay rent.
Mediated numerous construction defect matters involving both commercial and residential properties.
Mediated numerous mechanics lien and equitable lien cases involving lenders, contractors, and subcontractors.
Mediated numerous deposit cases involving the sale of residential and commercial property.
Mediated numerous lender-borrower disputes with respect to residential and commercial properties in default.
Business Torts
Resolved a matter concerning the suitability of a life insurance product.
Personal Injury
Mediated personal injury claim against a national retailer in which the plaintiff claimed a fall resulted in head and elbow injuries.
Mediated premises liability matter resulting from slip and fall causing injuries to the spine.
Premises Liability
Mediated scores of premises liability cases, involving all degrees of personal injuries.
Mediated personal injury claims against retailer resulting from air conditioning unit falling on plaintiff causing injuries to head, back, and knees.
Mediated mold premises liability dispute of buyer of real property alleging contract and tort claims in connection with mold-related injuries.
Mediated premises liability claim resulting from plaintiff tripping on a broken pallet resulting in injuries to cervical spine, shoulder, elbow, and knee.
Successfully resolved a premises liability matter involving a slip and fall at a major retail establishment.
Successfully mediated a slip and fall action.
Settled a general negligence lawsuit involving injury at a major retail corporation store.
The mediator did an excellent job allowing our client to tell her story which made a settlement that much easier.
- Attorney on a Business Transactional Dispute Case
Alan Petlak serves as an empathetic, non-judgmental neutral who demonstrates patience and persistence in coordinating negotiations during mediation.
- Legal Specialist at a Multinational Retail Corporation
It was a pleasure meeting and working with you. Thank you for all you did in getting this tough liability case resolved.
- Attorney at a Los Angeles-Based Personal Injury Firm
I have included your name in my firm's list of preferred mediators. I look forward to another opportunity to work with you.
- Experienced Trial Attorney in Los Angeles
You had your work cut out for you yesterday, but you rose to the challenge and helped navigate a resolution with a very emotional plaintiff. My clients had their own emotions to work through, but you helped them to feel good about the process and ultimately satisfied with the outcome.
- Attorney Named Top Lawyer by Sacramento Magazine
Definitely a pleasure. Every attorney thinks they can bring/defend these types of cases. It is a pleasure to work with someone that knows the agency/disclosure arena.
- Managing Shareholder at a Top Firm Regarding a Real Property Transaction Case
Thank you, Alan. You were perfect. I'll keep them coming.
- Partner at a Recognized Nationwide Law Firm
Print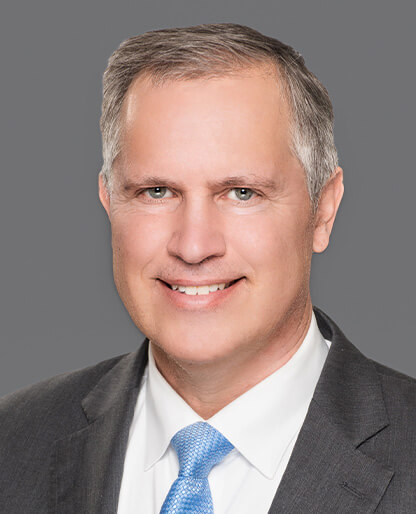 Based in Los Angeles | Available in All of California