After nearly three decades as a successful trial attorney, Floyd made the decision in 2008 to transition from litigator to mediator. His passion for mediation stems from his realization that he could have an even greater impact on people's lives by employing his negotiation skills as a neutral. Since he began offering his services twelve years ago, Floyd has proven to be extremely effective in gaining the trust, confidence, and respect of those who have used his services.

Whether he is tackling claims against governmental entities, emotionally challenging claims of sexual abuse or workplace harassment, claims of professional negligence or personal injury, or sophisticated real estate or business disputes, Floyd's ability to listen and his natural instinct for problem-solving enable him to guide the parties toward a mutually acceptable resolution. An attorney in one recent mediation commented "Floyd was incredibly efficient and effective in resolving a difficult case that needed some extra attention to reach resolution. He really does go above and beyond to facilitate a settlement and he knows the art of closing a deal." The plaintiffs in another mediation identified Floyd's most important attribute, "Your clients are, I think, lucky to have you on both sides."
Practice Areas
Business/Real Property
Claims Against Public Entities
Construction
Employment
Personal Injury/Wrongful Death
Professional Negligence
Real Estate
Sexual Misconduct
ADR Highlights
President, Southern California Mediation Association (SCMA) - 2016
Appeared before California Law Review Commission (CLRC) to testify concerning mediation confidentiality - 2016
Board of Governors, International Academy of Mediators (IAM) - 2017
Chairperson, Membership Committee of International Academy of Mediators (IAM) - 2017
Panelist - "Negotiation Workshop" - Annual meeting of AAA Claims Professionals - 2017
Hobbies & Interests
In his spare time, Floyd, a one-time drummer, enjoys watching his son (who is far more talented) perform with the band, The Scarlet Opera. He also has an interest in baseball, golf, reading non-fiction, and watching the entire DVD collection of "The West Wing" over and over and over again.
Legal Career
Neutral, Judicate West (2013-Present)
Full-time Mediator (2008-Present)
Managing Partner, Spile Siegal Leff & Goor, LLP (1996-2008) with a focus on general civil litigation, insurance defense and real estate.
Partner, Krivis Spile & Siegal (1994-1996)
Criminal Defense Attorney, Private Practice (1978-1985/1988-1994)
Alternate Defense Counsel (1985-1988)
Education & Professional Affiliations
JD, Loyola Law School (1978)
BA, San Diego State University, Philosophy (1975)
Straus Institute for Dispute Resolution, Pepperdine University School of Law, Specialized Mediation/Personal Injury, Professional Negligence, Employment Disputes (2008)
International Academy of Mediators,Board of Governors, Fellow (Present)
Southern California Mediation Association, President (2016)
Consumer Attorneys Association of Los Angeles, Affiliate Member
San Fernando Valley Bar Association, Member
Achievements & Awards
During the O.J. Simpson criminal and civil trials, Floyd was privileged to serve as a legal commentator on various programs including "Rivera Live."
Floyd also has presented numerous MCLE seminars on the topic of "Resolution Strategies."
Below is a sampling of the various matters Floyd J. Siegal, Esq. handled as a practicing attorney or neutral.
Contractual
Dispute between business partners over dissolution of existing business
Constr. Defect/Real Property
Plaintiffs sued multiple parties involved in the remodel and sale of a family residence for fraudulently concealing known water intrusion and mold problems, resulting in serious health-related issues for all four members of the family, including two minor children. The claim raised significant statute of limitation and insurance coverage issues. The parties — who had been ordered to mediation by the trial court — came to mediation reluctantly and with very low expectations, assuming it would take multiple sessions for there to be even a glimmer of hope that they might reach a settlement. Despite their pessimism, a global resolution was reached after one session.
Hostile Environment
Claims of sexual harassment against apartment manager
Wage and Hour
Wage and hour claim against private business entity
Wrongful Termination
Wrongful termination lawsuit on behalf of multiple plaintiffs against national restaurant chain, alleging racial discrimination and sexual harassment
Wrongful termination lawsuit against law firm alleging age discrimination
Wrongful termination claim brought by 16 year employee for failure to accommodate following medical leave. Dispute resolved pre-litigation.
Successfully resolved a wrongful termination claim based upon gender & pregnancy discrimination.
Bad Faith
Bad faith claim arising from denial of coverage for property damage
Coverage
Bad faith claim arising from refusal to pay policy limits in automobile v. pedestrian accident
Claims against insurance broker for failure to procure proper insurance
Medical Malpractice
Wrongful death/medical malpractice claim against hospital and attending physician
Successfully resolved a wrongful death / product liability action involving an allegedly defective resuscitator.
Professional Malpractice Legal
Legal malpractice claim arising from failure to file suit within the applicable statute of limitations
Breach Of Contract
Using Zoom over the course of 11 hours, Floyd resolved a real estate non-disclosure case involving 5 parties (buyers, sellers, both real estate agents and a roofing contractor) with 14 total participants and 6 separate breakout-rooms.
Buy/Sell
Claims against real estate broker/agent for failure to disclose known soil defects
Home Owners Association
Claims of mold infestation against HOA
Successfully resolved a dispute between HOA and homeowners who had moved the fence installed by the original developer.
Successfully resolved a dispute between the owners of a condominium unit and their HOA concerning damage allegedly caused by a fire that originated in the common area.
Successfully resolved a dispute between HOA and the owners of a condominium unit whose tenants were allegedly violating the CC&R's.
Successfully resolved a dispute between the owner of a condominium unit and the HOA personal injuries arising from exposure to mold.
Property Damage
Successfully resolved a substantial property damage claim which arose from cleanup efforts following a fire. The claim, which was asserted against multiple defendants, was resolved in a virtual mediation attended by many participants.
Real Property
Claims between insurance companies for unauthorized issuance of insurance policy
Action by family members against other family members for accounting and partition of three parcels of real property.
Warranty of Habitability
Claims by multiple tenants that apartment building was uninhabitable
Successfully resolved claims asserted by tenant against landlord arising from bed bug infestation.
Multiple plaintiffs sued their landlord for habitability-related claims, demanding a substantial sum for their attorney fees, which were excluded from coverage under the landlord's liability insurance policy. The landlord, represented by separate counsel, contended the insurance carrier was estopped from asserting the coverage exclusion because it had acted in bad faith. After one session, the parties reached a global resolution of plaintiffs' damage claims, agreeing to leave the amount of prevailing-party attorney fees to the discretion of the trial court, with determination of the coverage-related issues to be addressed in a subsequent mediation or another forum.
After the parties had reached an impasse in a contested habitability matter, leaving a gap of more than $200,000, this case settled in post-mediation communications.
Business Torts
Claims against mortuary for removal of remains
Catastrophic Injury
Claim against nightclub for inadequate security, resulting in serious personal injuries to patron
Successfully resolved claims brought by plaintiffs against the owner of real property and the Homeowner's Association after plaintiffs were shot and injured by a tenant. Plaintiffs alleged that the owner and the HOA had notice that the tenant posed a serious danger to the safety of other tenants.
Discrimination
Claims against lender for racial discrimination against borrower
Defendant was sued for violations of FEHA, Unruh Act and retaliatory eviction for failing to accommodate the asthmatic condition of minor plaintiff.
Elder Abuse
Successfully resolved an elder abuse/wrongful death claim against an assisted living facility, where decedent developed a urinary tract infection that led to sepsis and her eventual death.
Food Safety
Claims of food poisoning against restaurant chain.
General Negligence
Claim against business entity for negligence resulting in amputated toe
Claims against multiple carriers arising from boating accident
Personal Injury
Construction-site accident resulting in traumatic brain injury
Successfully resolved a seven-figure premises liability claim where plaintiff, a guest at a wedding, fell on uneven gravel and fractured her hip.
PI Auto
Admitted liability automobile case, with shoulder surgery and subsequent shoulder surgery due to physician error, complicated by evidentiary issues concerning the admissibility of plaintiff's prior felony conviction for voluntary manslaughter.
Settled auto vs. pedestrian claim against a ride-share company involving complicated economic injury claims based upon inability of artist to continue working on project, as well as an issue regarding independent contractor vs. employee status.
Following a second mediation, defendant agreed to settle claims of serious injury asserted by a husband and wife — each of whom had undergone surgery following a truck v. automobile accident.
Although the parties made only nominal progress during the mediation of a bad faith action, the parties later agreed to a Mediator's Proposed bracket which closed the gap. Thereafter, the parties privately and confidentially revealed their next respective demands and offers, without disclosure of those numbers to one another, resulting in further reduction of the gap. At that point, the parties agreed to consider a Mediator's Proposal, which both sides accepted.
Successfully resolved a claim involving the distribution of multi-million in insurance proceeds tendered following a multi-vehicle trucking accident that resulted in one fatality, multiple bodily injury claims, and a significant property damage claim.
PI Sexual Assault
Claims against health spa for inappropriate conduct of employee
PI Sexual Molestation
Claims arising from sexual molestation of young girl by fellow students
Premises Liability
Garden variety slip & fall case, accompanied by personal apology by defendant's VP and offer of gift card to encourage plaintiff to return as customer.
Garden variety trip and fall in furniture store, with a twist -- plaintiff was twelve years old at time of incident and suffered a fractured hip.
Premises liability claim involving five defendants, each with indemnity claims (either express or equitable) against one another.
Resolved claims asserted by plaintiff and her minor son against landlord for injuries that included months-long coma resulting from carbon monoxide poisoning.
Product Liability
Claims of product liability against healthcare company
Product liability case alleging defective hand cart / failure to warn, which resulted in refrigerator falling on plaintiff and causing serious injuries. Resolved at last-minute Saturday mediation five days before trial was scheduled to commence.
Plaintiff sustained injuries when a water heater exploded. According to plaintiff, he called the manufacturer's service center for instructions because the water heater was not working, but the operator failed to instruct him to turn off the gas before telling him to inspect the water heater to see whether a particular part was working.
Wrongful Death
Wrongful death claim against commercial property owner arising from trip and fall in parking lot
Wrongful death claim arising from negligence of assisted living facility.
Successfully resolved a contested wrongful death action where plaintiffs had consistently refused to reduce their mid-7 figure policy-limits demand.
Mr. Siegal was excellent in getting to the heart of the solution and not getting weighed down in the details that pull the parties further apart.
- Attorney on a Real Property/Fraud, Misrepresentation Dispute
His pre-mediation call was very helpful. His willingness to keep after the negotiations was also helpful.
- Attorney on a real property dispute
Judicate West, and Floyd, always do an excellent job.
- Attorney on a Real Property Damage Dispute
Floyd Siegal did a fantastic job. He took the time to make calls before the mediation so that when we arrived, we hit the ground running. Then, he was a great strategist, and gave really productive insight into the process versus just conveying offers and demands back and forth.
- Attorney, Los Angeles County, California
Floyd did yeoman's work to obtain the last dollars necessary to get this case to settle.
- Attorney on a Premises Liability case
Mr. Siegal did a phenomenal job preparing for and resolving a difficult multi-party, multi-theory case and then applied his pleasant and professional demeanor towards resolution.
- Attorney, Southern California
Mr. Siegal did a great job with the best follow up I have ever seen!
- Attorney, Los Angeles County, California
Floyd did a great job in a difficult situation. Floyd has a very calming and pleasant demeanor and he was particularly good at listening to my clients and really making them feel heard; they were emotional about the case and he made them feel calm and understood. I loved that Floyd took the time to call me beforehand and discuss the case; that's unusual and was much appreciated. I enjoyed working with him and would do so again.
- Attorney on a Employment Wrongful Termination Dispute
Print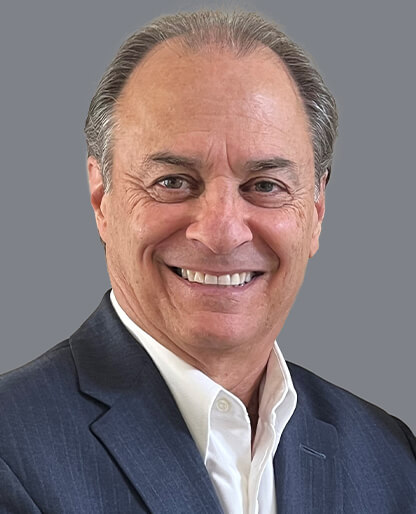 Based in Los Angeles | Available in All of California