Since 1998, Judge Herbert Hoffman has utilized his experience as a judge and trial lawyer to serve as a mediator, arbitrator, and private judge in a wide range of state and federal matters. During his tenure on the Superior Court in San Diego, he was appointed to the Federal Judicial Council, a role he was well suited for, having tried cases throughout the country for the Department of Justice and the U.S. Attorney's Office.

Judge Hoffman has successfully resolved thousands of cases involving real estate, personal injury, professional liability, employment, medical malpractice, class action, insurance coverage, and bad faith plus business/commercial disputes including an international multi-million dollar case involving disputed royalties, before the International Court of Commerce in Paris. He also is frequently selected as a special master or discovery referee in numerous civil matters including the 'coordinated latex glove litigation' and multi-district litigation cases.

The depth of Judge Hoffman's legal, judicial, and ADR experience is immense. He has earned a reputation as a Judge who has encountered just about everything, a straight shooter, and a strong agent of reality. One prominent San Diego trial lawyer noted, "If the most important thing is truly to get your case settled, he's the go-to guy in this town." Many lawyers concur.
Practice Areas
Business/Commercial
Employment including Sexual Harassment
Insurance Coverage/Bad Faith and All Types of Personal Injury Matters
Medical Malpractice
Professional Liability
Real Estate
Hobbies & Interests
In his spare time, Judge Hoffman enjoys golfing, thoroughbred racing and dancing.
Legal Career
Neutral, Judicate West (2009-Present)
Full-Time Mediation, Arbitration and Private Judging Practice (1998-Present)
Judge, San Diego Superior Court (1985-98)
Senior Litigation Attorney, San Diego US Attorney's Office (1980-85)
Adjunct Professor, University of San Diego Masters of Law Program (1979-86)
Litigating Attorney, Sachs, Greenbaum & Taylor in Washington D.C. (1973-74)
Assistant US Attorney, Washington D.C. (1969-73)
Education & Professional Affiliations
J.D., DePaul University School of Law (1967)
B.A., University of Iowa, Business Administration (1964)
San Diego County Judges Association, Past President (1994-95)
California State Federal Judicial Council, Member (1988-96)
American Business Trial Lawyers, San Diego Chapter,Board Member Emeritis
William B. Enright American Inn of Court, Master
Clifford Wallace American Inn of Court, Master
Achievements & Awards
While on special assignment with the Fourth District Court of Appeal in 1995, Judge Hoffman developed an innovative settlement program for pending appellate cases.
Additionally, he has lectured on trial techniques at the Attorney General Trial Advocacy School, University of San Diego-School of Law, the National Institute for Trial Advocacy and the National College of District Attorneys.
He has also lectured on settlement techniques at various California Judicial education programs and other organizations in the legal community.
Judge Hoffman was selected by the Daily Journal as one of California's Top Neutral's in 2009, 2012, and 2013.
He has been the recipient of numerous awards including the highly coveted, John Marshall Litigation Award (1983) and other awards from the United States Department of Justice for his outstanding service as a trial attorney.
Below is a sampling of the various matters Hon. Herbert B. Hoffman, Ret. presided over on the bench, tried as an attorney, or handled as a neutral.
Banking/Finance
Mediation of class action by consumers against provider of criminal background information for improper disclosures.
Consumer Class Action
Mediation of bad faith claims against provider of home health care insurance benefits
Mediation of class action against debt collection company for unauthorized recording of telephone calls.
Mediation of consumer class action against automobile dealership for illegal telephone recordings.
Mediation of class action against national student loan company.
Contractual
Arbitration of dispute between coastal city and its insurance carrier over reimbursement of attorney fees and costs in defense of underlying lawsuit.
Mediation of business dispute between partners in a swimming pool construction company with offices in several cities.
Mediation of dispute between owner of MRI machine and hospital leasee over damage to MRI.
Mediation of partnership dispute.
Mediation of business dispute between partners of a construction company builder of homes.
Mediation of dispute between former partners in construction business.
Mediation of dispute between owner of major shopping center and management company over necessary repairs.
Arbitration of a dispute between real estate partnership and management company which was removed by majority vote of partnership.
Mediation of dispute between provider of pest control services and former employee of new competitor service.
Mediation of professional malpractice claim by investor in business using Small Business Administration funds for improper transactions.
Mediation of business dispute between two physicians who shared office space over a promised sale of business and sharing of expenses.
Mediation of bad faith claim by meat distribution for denial of coverage of stolen meat in transit.
Case involving an elaborate scheme to defraud a bank using fake representation. The main issue being whether the bank was legally responsible for the officers actions.
Constr. Defect/Real Property
Mediation between shopping center landlord and major department store tenant over repair expenses and renewed lease.
Construction Defects
Multi-party mediation of construction dispute between general contractor and sub-contractor over repair costs.
Construction Delay Claims
Mediation of Jones Act claim by seaman against vessel owner.
Discrimination
Mediation of racial discrimination claim against employer.
Sexual Harassment
Highly contested sexual harassment case.
Wage and Hour
Arbitration of wage and hour claims by resident manager of several apartment buildings.
Wage and Hour Class Action
Mediation of class action wage and hour claim of employees of women's shoe stores.
Mediation of wage and hour class action by sales persons employees of solar panel provider.
Mediation of wage and hour class action by employees of national parking lot company.
Mediation of dispute between class counsel and objectors to class settlement.
Mediation and arbitration of class action by mechanics against automobile dealership for wage and hour violations.
Wrongful Termination
Mediation of claim by medical resident terminated by hospital.
Mediation of multiple-plaintiff sexual harassment claim against major restaurant chain.
Mediation of dispute between lawyer and former associate who ran outside office.
Mediation of wrongful termination of employee of healthcare group.
Mediation of employment wrongful termination of repair estimator against automobile dealership.
Mediation of wrongful termination of African-American employee of ship repair company.
Failure-to-accommodate/wrongful-termination case with disputed ability of plaintiff to ever return to work.
Class Actions
Mediation of multi-district litigation in Federal Court over TCPA violations against major debt collections company.
Mediation of Telephone Consumer Protection class action (TCPA) brought against major telephone provider for unauthorized cell phone collection calls.
Complex Civil Matters
Mediation of dispute between consultant and stem cell research company over South America investment.
Multi-district Issues
Mediation of claim for injuries by captain of vessel which sank in Pacific Ocean.
Trademark Issues
Mediation of intellectual property claim by designer of specialty shoes.
Coverage
Special Master in bad faith lawsuit over insurance coverage for life insurance policy.
Mediation of bad faith claim against insurer for failure to provide coverage in construction defect litigation.
Mediation of bad faith claim by policy holders over denial of accelerated benefits caused by health issues.
Medical Mal Dental
Mediation of dental malpractice claim.
Medical Malpractice
Mediation of elder abuse claim against convalescent hospital.
Mediation of lack of informed consent against anesthesiologist for using certain drugs during surgery.
Mediation of a medical malpractice claim against doctor for stopping certain medications.
Mediation of wrongful withholding of commissions by employer of major medical products company.
Professional Malpractice Legal
Mediation of malpractice claim against attorney over representation of doctor in hospital proceeding, resulting in termination of privileges.
Mediation of legal malpractice claim for legal advice in real estate investment and related claims.
Mediation of legal malpractice claim against law firm from personal injury claim.
Mediation of legal malpractice claim over financing of underlying failed lawsuit.
Mediation of legal malpractice claim for missing statute of limitations.
Breach Of Contract
Mediation of real estate transaction dispute involving environmental clean-up issues.
Arbitration of dispute over eviction of tenant by Transit Board.
Mediation of dispute between partners of real estate apartments over partners' percentage interests.
Landlord/Tenant
Mediation of rental agreement claim by landlord and restaurant tenant at Los Angeles marina.
Mediation of a constructive eviction claim by law firm against landlord of commercial building.
Mediation of class action claims between tenants and owners of properties.
Real Property
Mediation of property damage claim against a homeowners association.
Transaction
Complicated real estate fraud and negligence claim involving a thirteen million dollar oceanfront property. Several parties to the transaction have been convicted and are serving prison sentences. The remaining defendant is an out of state escrow company that handled the sale of the property. The case also had coverage issues raised by the carrier.
Warranty of Habitability
Mediation and arbitration of dispute between tenants of mobile home park and owner over services and repairs.
Catastrophic Injury
Mediation of construction site accident against general contractor and sub-contractors of job site.
General Negligence
TBI case involving a 17-year-old student against a nonprofit school for medical negligence.
Malicious Prosecution
Mediation of malicious prosecution claim against two lawyers for suing elderly passive investors of real estate partnership.
Maritime Law
Mediation of seaman (cook) injury against vessel owner for Jones Act claim and medical benefits.
Mediation of seaman injury against vessel owner for Jones Act claim and medical benefits.
Personal Injury
Mediation of multi-party construction site accident.
Mediation of injuries suffered from propane explosion at home fire pit.
PI Auto
Mediation of claims against State of California from Highway Patrol accident.
Mediation of claims for injuries in accident with San Diego Sheriff vehicle.
Mediation of products liability paraplegic injury to entertainer at Indian casino.
Premises Liability
Mediation of dispute between investor and professional financial advisor over investment decisions.
Product Liability
Arbitration of rent control dispute by mobile home park owner and City.
Wrongful Death
Mediation of wrongful death claim against national medical provider.
Mediation of wrongful death medical malpractice claim against hospital over patient care.
Mediation of malpractice claim against national medical provider involving suicide of patient.
Judge Hoffman was very tenacious in bringing the parties together. A great experience.
- Attorney on a Real Property Transaction Case
Judge Hoffman is always prepared and effective.
- Attorney on a Fair Credit Reporting Act Case
Judge Hoffman is wonderful! I had a tough client, and Judge Hoffman helped me manage the client's expectations. He very effectively explained to my client the significant issues with the case, while simultaneously fighting to get my client fairly compensated. His years of experience as a trial attorney and judge make him extremely credible and effective with both clients and Counsel. Additionally, he truly loves what he does, which makes all the difference. He worked hard to get the case resolved, and he continued to follow- up after the mediation to keep facilitating settlement negotiations. I will absolutely use Judge Hoffman again, for both mediations and arbitrations. I am looking forward to it!
- Attorney on a General Negligence Case
Judge Hoffman did a great job on a difficult case.
- Attorney on a Business Contractual Fraud Case
I was very pleased with Judge Hoffman. He was very straightforward with my client and at the same time, sympathetic to her injury. I would not hesitate to use Judge Hoffman again.
- Attorney, Los Angeles, California
The matter did not settle, but I appreciated Judge Hoffman's approach and his sense of humor. The case did not settle for lack of effort on his part.
- Attorney on a Business Commercial Case
Always happy with Judge Hoffman's services. The case was settled due to his experience and negotiating techniques.
- Attorney on an Employment Sexual Harassment Case
Each of my colleagues agreed that [he is] one of the most skilled mediators they have met. We appreciate the incredible effort.
- Attorney on an Employment Breach of Contract Case
Print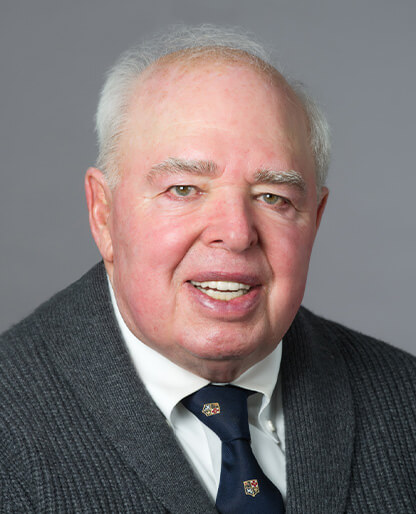 Based in San Diego | Available in All of California