Since 1999, Janet has mediated and resolved over 6,000 cases. Over the years her practice has evolved to specialize in highly sensitive cases, particularly those involving sexual assault, molestation, and abuse. Her view is that every dispute is different and while the law and the facts may be similar, it's the parties who make each mediation unique. She thoroughly prepares for each case and her enthusiasm and optimism to achieve a resolution are apparent. She is known for her unwavering commitment as she will follow up with the parties for as long as it takes, whether it is weeks, months, or even years later, constantly offering new and creative solutions in order to obtain a settlement. One attorney commented, "Janet recognizes that disputes are about people, and she gets the human element." Another said, "I select Janet on cases that have many different and difficult dynamics. The issues are usually complex with multiple layers of insurance, and many different personalities, and knowing that these cases are hard to settle in one session, I need a mediator who will stick with it. Janet has a proven track record and gets it done!"
Practice Areas
Catastrophic Personal Injury/Wrongful Death
Employment
Insurance Coverage
Professional Liability
Real Estate
Sexual Assault/Abuse - specializing in highly sensitive molestation and abuse cases
Hobbies & Interests
Ms. Rubin Fields relishes family and friend time, enjoys golf, snow skiing, cooking, wine, traveling, and collects salt and pepper shakers.
Website
Legal Career
Neutral, Judicate West (2004-Present)
Full time Neutral (1999-Present)
Arbitrator (1999-2008)
Partner, Fields & Fields, specializing professional liability plaintiff and defense (1993-1999)
Trial Attorney, specializing plaintiff's personal injury, commercial litigation, professional liability and real estate (1989-1993)
Education & Professional Affiliations
J.D., Empire College of Law, Santa Rosa (1984)
B.A., Sonoma State University (1978)
Pepperdine University, School of Law, Straus Institute for Dispute Resolution, "Masters in Mediation"
International Academy of Mediators, Fellow and Board of Governors
Los Angeles County Bar Association, Member
Achievements & Awards
Speaker, "Resolving Cases Virtually: Plaintiff & Defense Perspectives," Webinar (November 2020)
Recognized each year by Los Angeles Magazine as one of California's "Super Lawyers", in the field of Alternative Dispute Resolution since 2002.
Selected by the Daily Journal as one of the "Top Neutrals in California" consecutively from 2007-2015.
Named one of the "Best Lawyers in America" in ADR, as featured in LA Times.
Has spoken on plaintiffs and defense panels for various of Bar Associations, Author of Sophisticated Mediation Topics
She was also the California Co-Chair for the Harvard Negotiation Insight Initiative Project at Harvard Law School.
In addition to her many achievements, she was a Leader of "Heartfelt Conversations," author of sophisticated mediation topics including Hidden Agendas, Master mediator Magic and Mediating with Challenging Personalities.
Finding the Balance is a program intended to highlight and discuss some of the challenges that working professionals face when trying to find a balance between their professional and personal lives.
Below is a sampling of the various matters Janet Rubin Fields, Esq. handled as a practicing attorney or neutral.
Contractual
Partnership business dispute with stock purchase settlement component
Partnership Dissolution, Breach of Contract with underlying emotional components involving gender change and a sophisticated food franchise
ERISA
ERISA and the definitions of disability after initial claim and appeal
Sexual Harassment
Plaintiff took her cell phone for repair and defendant's employee removed explicit photos and videos on to his phone for view. Plaintiff sued the defendant employee and employer on theories of negligent hiring, respondent superior, invasion of privacy, negligent hiring, conversion.
An employment case involving sexual harassment with a woman who worked with the company for over 20 years. Settlement included terms of resignation.
Wage and Hour
Wage and hour on the issues of meal breaks involving trucking industry
Wrongful Termination
Wrongful termination, sexual harassment and wage & hour concerning hospital employees
Sexual harassment of long term female employee by son of company owner concludes in a pre-litigation confidential settlement
Age discrimination alleged by a 70 year male dialysis nurse employed for 7 years. Employee defends termination on failure to properly document patient files.
Bad Faith
Insurance bad faith involving a 90 year old insured and his claim for property damage snow balls to millions of dollars
Coverage
Insurance coverage, potential bad faith, breach of contract case where principal defendant in underlying case paid the settlement, paid and chased the remaining case on the errors and omission insurance broker and improper AI coverage.
Professional Malpractice Legal
Legal malpractice brought by a professional athlete, underlying employment wrongful termination case against the sports organization
Legal malpractice with underlying medical malpractice of an amputated index finger of a 35-year-old male.
Home Owners Association
HOA case where parties participated in a mediation, signed a handwritten settlement agreement with general terms not specifics and each side were ready to file motions for enforcement or vacating the settlement including disgorgement of insurance money paid to the homeowner Plaintiffs. The mediator's task was to "amend" and solidify the inadequate original agreement including a possible buy out of the unit.
Real Property
Several investors sue national real estate companies for fraud, unfair business practices involving multi-unit apartment buildings outside California - several sessions culminate in settlement
Transaction
Lender liability regarding foreclosure on residential real property
Warranty of Habitability
Multi-party warranty of habitability and toxic exposure brought against a vexatious litigant landlord multi-dwelling owner by a pro bono housing rights organization
Catastrophic Injury
Minor pedestrian crossing the street in an uncompleted residential planned development sustains TBI claims against City, Architects, Developers. 4 mediation sessions involving insurance layers and coverage result in $10.5 million settlement
College bound only daughter struck in crosswalk by senior with her own family settles with a $500,000 personal contribution motivated by integrity and honor
Virtual mediation involving a plaintiff in his early fifties who sustained multiple trauma with permanent injuries including memory loss. Past, future medicals, a life care plan, and a wife who is now his caretaker taken into consideration. This matter resolved in mediation for an 8-figure settlement.
Defamation
Defamation alleged against a dancer against her protege with a long time vengeance
Elder Abuse
Elder Abuse against national healthcare service company, breach of contract alleging stealing of Plaintiff's property
Dependent Adult Abuse, Negligence and Wrongful Death - heirs alleged hospital staff neglected decedent during her hospital stay resulting her fall sustaining a subdural hematoma leading to her death. Defenses included decedent having a complex medical history of diabetes, liver failure, seizure disorder and substance abuse, noncompliant her treatment.
General Negligence
Television news anchor sustains permanent hair loss from hair color treatment, damages included lifetime hair extensions
Pitbull bit a 5-year-old girl resulting in permanent facial scarring. In mediation, this settled in low seven figures.
This was a dog bite case with punctures and scars to Plaintiff's pelvic area who was hospitalized for 6 days. Defendants are two celebrities, one of whose dog had known prior dog bites. Settled for a confidential amount.
Personal Injury
Personal injury on premises with disputed liability involving a worker's compensation lien and Medicare set aside that was the potential death knee of settlement. Negotiations resulted in the third party defendant purchasing the worker's compensation lien for past medications, disability. The sticking point resolved was getting Plaintiff's employer to contribute via the worker's compensation vehicle to pay Plaintiff directly a portion of the Medicare set aside to create a self funded account.
PI Auto
Serious injury with policy limits exposure results in three mediation sessions in northern California
Business litigation dispute between a famous retired athlete and his managers involving breach of contract and embezzlement claims
Extremely difficult Plaintiff client control issues with $1 million in lien meds, first party case Plaintiff is an independent contractor for a ride share company with a six-figure insurance policy. Two surgeries required as a result of a rear-end accident.
Auto accident without a liability dispute, causation issue on damages involving multiple posterior and anterior prolapse repair surgeries, endometrial ablation resulting from vaginal tears and rectal herniation.
Pre-lit mediation where the 17-year-old plaintiff was skateboarding on the back of his friend's truck and fell and sustained a hematoma along with other injuries. He was not wearing a helmet. Primary assumption of the risk issue.
Post verdict 8-figure settlement underlying catastrophic injuries of two brothers. Negotiations involved the tender of layers of insurance towers, an extension on filing the judgment ordered by the court, while working with coverage counsel and the client/defendant to protect them from judgment being entered. Having multiple lawyers and adjusters on both sides, created point persons for negotiation to eliminate inconsistency and while lawyers worked in front of the scenes, mediator worked behind the scenes to finalize a settlement.
PI Sexual Assault
Sexual abuse against teacher at a private out of state boarding school, pre-litigation mediation for confidentiality
Sexual assault involving sexual intercourse, oral copulation, providing narcotics to five minor boys in middle school and high school. Perpetrator is a divorced mother in a rehabilitation facility. The parties agreed to mediate prior to filing a civil lawsuit. Time sensitive, funding, and emotional issues dominated the negotiations.
Undisputed sexual abuse by a woman who was married with children. The perpetrator was under the influence of alcohol and drugs at the time and had a history of substance abuse issues. Mediation participants included the parents of the victims, the victims, their legal counsel, the perpetrator accompanied by her criminal and civil defending counsel, and the ex-husband accompanied by his personal counsel involving aspects of fraudulent conveyance and family law. The settlement included a 7-figure monetary amount and a letter by parents acknowledging restitution satisfied and no issues with leniency sentencing.
Special needs children being transported to and from their school allege oral copulation was occurring by an emotionally and behaviorally challenged male student to other students while riding the bus. Allegations include failure to supervise by the bs driver, understaffing by the bus company, and notice. Case settled in mediation for 7-figures.
Two female students alleged sexual abuse against their teacher. After the teacher was fired, he was arrested. The same teacher was then hired by a different school district in another county where a third female student alleged negligent hiring, sexual abuse, and issues of notice.
Two males, two females - all adopted by the same foster care family, alleged daily physical abuse by their foster family over a 14-year period. As adults, pre-litigation mediation occurred and the case settled globally in the millions. Mediation involved each of the four young adults meeting individually with the mediation to elaborate in detail in a safe place regarding their discoveries and future plans. Issues included the Referring Agency not carrying enough insurance.
Parents of five teenage boys brought a civil lawsuit in conjunction with the felony count criminal action against a married mother for her lewd sexual misconduct and for furnishing controlled substances to minors. After two mediation sessions that included Defendant mother who was in rehabilitation with her criminal and family law attorneys, her now ex-husband, and his family law lawyer on the issue of community property liability and all counsel on the civil matter the case settled with private money at a confidential number.
PI Sexual Molestation
Mediated a sexual abuse matter involving a high school student against a teacher in a unified school district involving multiple defendants. The teacher allegedly had previous complaints and District knowingly provided false letters of recommendation, resulting in him being hired at two schools. Issues included liability, insurance coverage, negligent hiring, and possible jail time. Case settled for a seven-figure amount including personal contribution.
The claimant, a female middle schooler claims sexual harassment and bullying by a male student who is the son of a school principal.
Premises Liability
Plaintiffs were moved out and injured after a contractor commenced moving a foundation from their rental house. The Contractor and Landlord didn't notify Plaintiffs timely or did the Contractor check to make sure the Plaintiffs were off the premises before moving the foundation.
While entrenched in the 4th week of trial, the parties settled this catastrophic injury case after many early morning and late night discussions involving many layers of insurance for an eight-figure amount.
Toxic Torts
Allegations of spraying pesticide exposure against significant farm landowners in the State of California.
Mediated and settled allegations of spray pesticide exposure, against significant farm landowners in California.
Wrongful Death
Wife accidentally crushes and kills her husband with her car, children claim wrongful death, insurance policy coverage issues
Wrongful death of a daughter/girlfriend passenger in a race car at a speedway. Parents sued speedway, speedway cross complained against boyfriend who also sued speedway.
Wrongful death of a son. Seven-figure amount offered to the parties prior to representation by counsel no additional coverage needed convincing; additional money by the company outside insurance policy settled the case.
First time working with her on a E.A. case - she was good!
- Attorney on an Elder Abuse Wrongful Death Case
I would like to express my thanks and appreciation for Ms. Fields excellent work in helping the parties settle a very challenging personal injury product liability case. Ms. Fields is a credit to Judicate West. Without her outstanding work and talent this case would not have been solved. I also want to extend my gratitude to all the staff at Judicate West, who were very hospitable and assisted in expediting this case.
- Attorney, Santa Monica, California
Ms. Fields was extremely efficient, organized, and did a fantastic job on a difficult case with "personal" issues for the parties involved - very professional and worked hard to get a difficult case resolved.
- Attorney on a Defamation Case
[Ms. Field's] no nonsense approach was much appreciated.
- Attorney on a Personal Injury Workers Compensation Case
I have had the pleasure of participating in mediations with Janet Fields on a number of occasions. She is often on the shortlist of defense counsel as a proposed mediator which underscores her neutrality in the personal injury field. Ms. Fields is always well prepared and familiar with the issues that are keeping the parties from settling their cases without the assistance of mediation. She appreciates that we are all there with one thing in mind, i.e., to try and resolve a claim. I have found that her Mediator Proposals for a potential settlement are usually "right on" as to the value of a case after she has the benefit of hearing from all sides, together with her experience mediating many cases. Working with her has been a very professionally successful experience for our office.
- Attorney on a Premises Liability Case
Ms. Fields did an outstanding job with a very difficult sexual abuse claim. Would use her on any sexual abuse claims!
- Managing Partner at a Firm Based in San Diego
Janet is fantastic and always effective!
- Partner at a Nationwide Law Firm
Janet Rubin Fields was excellent!
- Attorney on an Environmental Toxic Torts Case
Print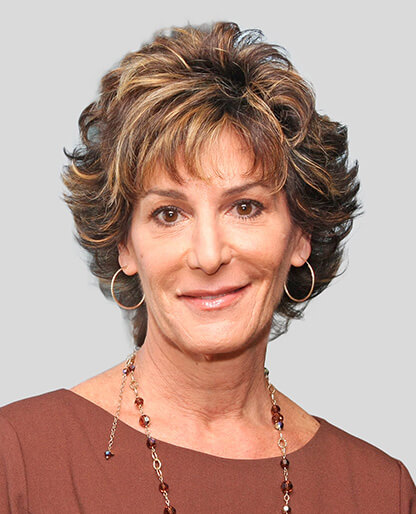 Based in Los Angeles | Available in All of California