Following more than 22 years on the bench, 19 of which were on the Court of Appeal, Justice Laurie Zelon has retired and is available to serve as a mediator, arbitrator, and private judge with a strong focus on arbitrations, private trials, special master assignments, neutral analysis, and appellate reviews.

Her reputation precedes her as a judge with acute attention to detail in reading, preparing, and decision making. She is also known for her approachability and mentorship and has often been referred to as a "salt of the earth" individual. These attributes combined with her experience as a trial lawyer specializing in high-stakes, large-scale commercial cases are tremendous assets in a variety of complex matters.

Justice Zelon described her approach to private dispute resolution stating, "My role as a neutral is to be an advocate for meaningful resolution by guiding individuals and organizations to understand their behavior and solve problems constructively. When people receive a hearing that they perceive as fair and conducted by a true neutral, they can resolve their dispute in a lasting manner."

Practice Areas
Business Litigation
Environmental
Governmental
Life Sciences
Product Liability
Hobbies & Interests
Justice Zelon loves to hike and travel and often travels to hike. She has hiked on three continents and four island countries. In quieter times, reading and music bring her joy. Throughout her career, she has volunteered in civic and legal organizations and provided pro bono legal service. That service is a personal obligation to the community that inspires her on an ongoing basis.
Legal Career
Full-time Neutral, Judicate West (2022-Present)
Assigned Justice, California Court of Appeal, Orange County (2021-2022)
Associate Justice, California Court of Appeal, Second Appellate District, Division Seven, Los Angeles (2003-2020)
Judge, Los Angeles Superior Court, criminal and civil departments (2000-2003)
Partner, Morrison & Foerster, complex commercial litigation (1991-2000)
Partner and Associate, Hufstedler, Kaus & Ettinger, complex litigation involving scientific and technical issues, and large-scale commercial disputes (1983-1991)
Associate, Beardsley, Hufstedler & Kemble, complex litigation involving scientific and technical issues, and large-scale commercial disputes (1977-1983)
Education & Professional Affiliations
J.D. Harvard Law School (1974-1977)
B.A. Cornell University (1970-1974)
California Women Lawyers Association, Member (1978-Present)
Administrative Office of the Courts and Judicial Council Committees (1997-Present)
Los Angeles County Bar Association, President President-Elect, Senior Vice President, Vice President, Board of Trustees (1977-Present)
California Commission on Access to Justice, Chair, Member, Ex Officio (1997-Present)
Women Lawyers' Association of Los Angeles, Member (1977-Present)
American Bar Association, Member (1978-2009)
Legal Aid Foundation of Los Angeles, Board of Directors (1997-2000)
Standing Committee on Discipline for the Central District of California, Member (1997-2000)
Lawyers Committee, National Center for State Courts, Member (1988-1991)
Achievements & Awards
Panelist, LACBA CLE Program 'Appellate Courts Presents: Access To Justice On Appeal: The Special Challenges Of The Self-Represented Litigant' (May 2023)
Publications include Jefferson's California Evidence Benchbook (2020), Equal Access to Civil Justice: Pursuing Solutions Beyond the Legal Profession, 17 Yale Law & Social Policy Review 489 (1998); West California Litigation Forms: Civil Procedure Before Trial (1996)
The Benjamin Aranda III Access to Justice Award (2010)
The Shattuck-Price Award (2009)
The Loren Miller Legal Services Award (2000)
The Laurie D. Zelon Pro Bono Award (2000)
The Charles Dorsey Award, NLADA (1999)
The William Reece Smith Jr. Special Services to Pro Bono Award (1993)
Below is a sampling of the various matters Hon. Laurie D. Zelon, Ret. presided over on the bench, tried as an attorney, or handled as a neutral.
Contractual
Litigated multiple breach of contract cases.
Presided as the trial judge in breach of contract matters.
Heard multiple appellate matters concerning breach of contract, arbitration clause disputes, UCL, deceptive advertising claims, class action determination, and attorney fees disputes.
Heard appellate matters concerning health care service plans.
Wrongful Termination
Heard multiple appellate matters concerning FEHA, employment discrimination, and PAGA cases.
Environmental Issues
Represented cities, counties, and redevelopment agencies in multi-party cases involving land use, redevelopment, and land subsidence.
Represented corporations in litigation concerning the performance of waste to energy and wind energy installations.
Represented a corporation in a toxic spill claim.
Heard appellate matters regarding EIR's, HOA disputes, neighbor altercations and property claims, and CEQA claims.
Public Policy
Arbitrated a Government/Public Law case that addressed issues pertaining to redevelopment agencies after the changes in redevelopment law.
Regulatory
Represented a large bar association in litigation at trial and appellate levels concerning the relationship to the members and First Amendment rights.
Represented individuals at trial and appellate levels suing the government for restoration of constitutional rights.
Estates/Trusts
Represented a family member in an intrafamily dispute over the distribution of the estate and will contest.
Heard appellate matters concerning restraining orders for elder abuse and spousal abuse.
Represented a client suing for Marvin rights.
Heard appellate matters concerning child custody and support.
Professional Malpractice Legal
Represented corporate entities at trial and appellate levels in multiple shareholder litigation matters, including the application of the business judgment rule.
Served as an expert witness concerning lawyer's duty to clients and legal malpractice.
Product Liability
Represented manufacturers of medical devices and pharmaceutical products against claims of product failures and nondisclosures
"Justice Zelon is one of the smartest and most dedicated justices I have stood before. She appreciated and was fully engaged in oral argument and came thoroughly prepared every time. It was always clear to the lawyers that her goal was to 'get it right.'"
- Appellate Lawyer
Print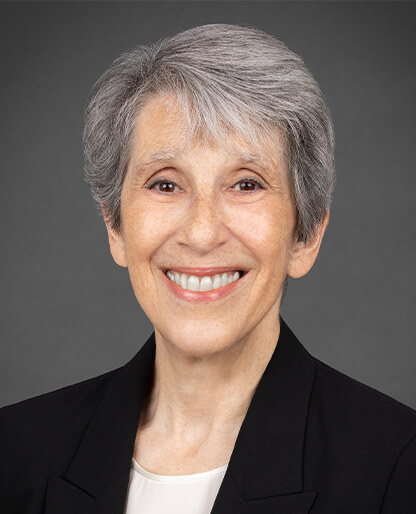 Based in Orange County | Available Nationwide