Peter Thompson has over 30 years of experience litigating and resolving attorney liability cases for both plaintiffs and defense. He has extensive trial experience having tried legal malpractice cases for both judges and juries, in numerous Federal and State courts throughout the United States. He has worked with legal malpractice insurance claims personnel and insurance company executives on legal malpractice insurance coverage and liability limits issues. Throughout his career, Mr. Thompson has been called on to advise law firms on ethics. Both plaintiffs and attorney defendants have called Mr. Thompson to testify as a legal expert in court on over 100 occasions in cases regarding the standard of practice, conflicts of interest, and ethics for attorneys. Mr. Thompson is currently dedicating his career to resolving all types of attorney-related claims including negligence and breach of fiduciary duty through mediation. He is also experienced in law partnership dissolution matters and fee disputes between attorneys and clients. Known as the "Lawyer's Lawyer", Mr. Thompson has taught extensively in the area of attorney-related responsibilities. As a member of the San Diego County Bar Association Fee Arbitration Committee has resolved complex and simple fee disputes. His vast experience in legal malpractice cases, combined with his respectful approach and extraordinary people skills make him uniquely suited to resolve even the most complex attorney-related claims.
Practice Areas
Legal Malpractice
Wine/Winery related law
Hobbies & Interests
A few of his interests include wine, food, playing golf and running. Peter is also very committed to Children's Charities and Programs throughout California
Legal Career
Neutral, Judicate West (2015-Present)
Full-Time, Mediator (2009-present)
Peter R. Thompson, Attorney at Law (2005-2009)
Trial Attorney, Thompson and Thompson (1994-2005)
Judge Pro Tem, San Diego Superior Court (1992-2001)
Trial Attorney, Thompson and McIntyre (1990-1994)
Trial Attorney, Thompson and Thompson (1983-1990)
Litigation Associate, Luce, Forward, Hamilton & Scripps (1980-1983)
Law Clerk, Luce, Forward, Hamilton & Scripps (1979-1980)
Law Clerk, United States Attorneys Office Civil Division (1978-1979)
Student Prosecutor, San Diego City Attorney (1978)
Education & Professional Affiliations
J.D., University of San Diego School of Law; Cum Laude (1980)
Hastings College of Law Center for Trial Advocacy, College of Advocacy (1982)
B.A., University of Southern California; Cum Laude (1977)
American Board of Trial Advocates (2002-present)
Association of Trial Lawyers of America (1983-2005)
California Trial Lawyers Association (1983-2005)
San Diego Trial Lawyers Association (1982-2005); Board of Directors (1990, 1991)
Judicial Relations Committee, Chairman (1990-1991)
San Diego County Bar Association (1980-2005); Fee Arbitration Committee (1986-2005); Judicial Evaluation Committee (1992, 1994); Legal Malpractice Committee (1999-2005); Fast Track Monitoring Committee (1988-1989)
Bar Association/Medical Society Joint Committee (1990, 1991)
American Inn of Court - Welch Chapter - Barrister (1990-1991)
Achievements & Awards
San Diego Trial Lawyers Association's "Outstanding Trial Lawyer Award" (1991)
Consumer Attorneys of San Diego's "Outstanding Trial Lawyer Award" (2001)
California Lawyer, named as one of the top nine plaintiffs legal malpractice attorneys in California (2002)
Named one of the Best Lawyers in America for plaintiffs legal malpractice litigation by American Lawyer Magazine (2002-present)
Martindale - Hubbell AV-rated (1989-2005)
Below is a sampling of the various matters Peter Thompson, Esq. handled as a practicing attorney or neutral.
Contractual
Breach of Fiduciary Duty suit by real estate purchaser against real estate agent alleged to be agent for purchaser
Attorney/Client fee dispute over settlement funds and attorney fees
Dissolution of business providing videos to the wine industry
Attorney/Client fee dispute over contingency fees owed
Professional Malpractice Legal
Legal Malpractice claim against government contractor's lawyers for failure to raise conclusive affirmative defense
Legal Malpractice and Breach of Fiduciary Duty claims by physician against lawyer for self-interest conflict of interest and failure to properly advise.
Legal Malpractice suit against major government contracts law firm for failure to reveal known conflict of interest among co-contractors
Legal Malpractice claim against estate planning attorney for negligently drafting a trust amendment
Breach of Fiduciary Duty claim against high profile attorney for releasing damaging client information to the press
Legal Malpractice claim against attorneys inexperienced in handling employment law cases for failing to pursue correct theory for claim
Breach of Fiduciary Duty claim against attorney for failure to disclose damaging information regarding co-plaintiff to claimant
Legal Malpractice Claim against Plaintiffs' personal injury attorney for failure to pursue claim within statute of limitations
Legal Malpractice suit arising out of handling of corporate take over
Legal Malpractice suit by successor in interest corporation against corporation's attorneys for participating in fraudulent cloud on title scheme
Legal Malpractice claim against corporate attorneys alleging failure to adequately draft transaction documents for sale of corporation
Legal Malpractice claim against probate attorneys drafting an amendment to a marital trust
Legal Malpractice claim against large law firm for failure to adequately draft settlement and release documents in business division agreement
Legal Malpractice suit for failure to timely file a medical malpractice/products liability case
Legal Malpractice claim against personal injury attorneys for failure to retain correct experts on liability and damages
Successor in interest Bank's legal malpractice suit against loan collection attorneys
Legal Malpractice claim against Personal Injury Attorney for failure to timely file lawsuit on behalf of a minor.
Legal Malpractice claim against defense attorneys representing lessor in rent dispute concerning lease provisions for failure to raise valid defense
Legal Malpractice case against Probate Attorneys for failure to give estate tax advice
Suit by Dissolution litigant against QDRO specialists for negligently drafting QDRO
Legal Malpractice claim by derivative suit plaintiff who asserted his attorneys failed to advise him of risks of being derivative suit plaintiff
Legal Malpractice claim by heirs to real estate held in corporation against attorney who drafted corporate documents which caused change in tax status
Legal Malpractice claim by plaintiff in medical malpractice case for failing to file suit within statute of limitations
Legal Malpractice suit against attorney alleging failure to properly advise of risks of entering into settlement with underlying defendant corporation
Legal Malpractice claim against attorneys in handling trial preparation and breach of fiduciary duty claim for failure to obtain conflict of interest waiver
Legal Malpractice claim by dissolution client claiming attorney negligently advised client regarding disposition of separate and community assets
Legal Malpractice suit filed by Landlord client against attorney alleging negligent handling of notice for unlawful detainer action
Legal Malpractice claim by defendant in unsuccessful litigation against attorneys for failing to raise a legal defense to prevent damages from being collected against defendant individually
Legal Malpractice Claim and Fee dispute arising out of the handling of insurance claims for plaintiff
Legal Malpractice suit where one set of attorneys were attorneys of record in litigation and another set of attorneys were acting as personal counsel. Claims by plaintiff were against both sets of attorneys, but involved two separate and distinct claims of damages. Potential damage recoveries against each set of attorneys were evaluated individually on the basis of potential liability for each set of attorneys for each set of damages.
Malicious Prosecution
Malicious Prosecution suit against attorney and client arising out of employment lawsuit - advice of counsel defense asserted
Product Liability
Winemaker suit against custom crush facility for wine loss due to mishandling
Challenging case with positions of the parties. Mr. Thompson worked with us, and diplomatically but persuasively "worked us" as well to get aligned with necessary positions. Quality job. Personable in demeanor, not "one gear" through a long day. Moved the parties to the projected position needed and left everyone feeling good about the result.
- Attorney on a Professional Malpractice Legal Case
Peter Thompson did an excellent job on a difficult case on a case with very little likelihood of reaching a resolution. I would definitely use Peter again.
- Attorney, San Francisco, California
Mr. Thompson patiently dealt with my client who while receptive to settlement was not appreciate of the mediation process and ended up leaving. Mr. Thompson continued to mediate and made a mediators proposal that resulted in settlement of the case following the mediation session.
- Attorney on a Professional Malpractice Matter
I just learned today that a difficult case mediated by Peter Thompson last week has settled as both sides have accepted the mediator's proposal. In my 47 years of practice, I have been in hundreds of settlement conferences and mediations around the country, so I've seen the good, the bad and the ugly mediators. Peter is a great mediator, and in fact, he should henceforth be knowns as "Peter the Great." He was exceptionally knowledgeable about malpractice/professional liability issues, tactical in his approach, and smart in his judgments. I did not believe the case would settle given the deep negative feelings and emotional entanglements on both sides, but Peter managed it in a way that allowed us to get over the goal line. He should definitely be your go-to neutral for legal malpractice cases. You won't find anyone better. He really deserves a standing ovation.
- Attorney on a Legal Malpractice Dispute
Peter Thompson was fantastic. Extremely sharp and grasped complex issues in minutes.
- Attorney on a Professional Malpractice Legal case
Very knowledgeable about the matter.
- Attorney on a Legal Malpractice Dispute
If Peter wasn't so diligent and so patient, our case would have never been settled. Our client required very careful handling and he made all the right moves.
- Attorney, San Diego, California
Peter Thompson was better than excellent. He was able to effect a settlement in a very difficult case. We are very satisfied.
- Attorney, Northern California
Print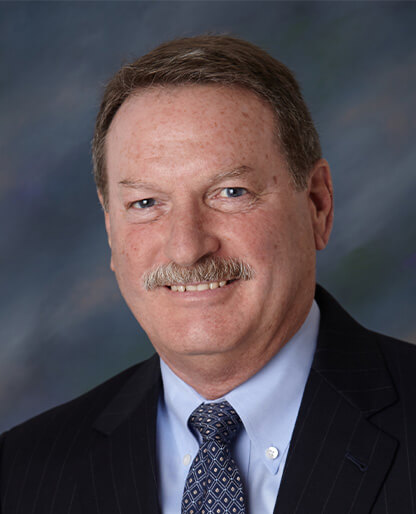 Based in Northern California | Available Nationwide