David has been a full-time mediator and arbitrator for the past 15 years and has presided over more than 1,000 mediations and arbitrations. He has handled disputes across a wide spectrum of business and tort areas including business/commercial and breach of contract, partnership matters, intellectual property, securities, employment, real property, construction defect, probate and trusts, insurance coverage/bad faith, fraud, embezzlement, and civil rights. He has served on the Board of Directors and as past President of the Mediation Society of San Francisco, has taught Negotiation and Settlement and other ADR seminars at Hastings College of Law, and has made a number of presentations on mediation to both mediators and attorneys. Prior to becoming a neutral, David represented both plaintiffs and defendants at Keker & Van Nest, where he handled an array of complex commercial matters. David adapts various styles and approaches to match the type of dispute and personalities of the parties and litigators. "I try to understand the particulars of a dispute to find how it can be settled," David says. One attorney said of him, "what I appreciate most about David is the devotion and persistence he brings to the task. He shares the same drive to settle the dispute that the parties themselves have." Another attorney noted, "David did a remarkable job in digesting a substantial amount of unfamiliar reading material, which enabled him to provide the parties with an analysis of the case and gave him a great deal of credibility with both sides." On another difficult case, an attorney said "David achieved a settlement ... under difficult and emotional circumstances. I appreciated his calm demeanor and fairness."
Practice Areas
Business Commercial/Contract Disputes
Collection/Work Outs/Lender and Bank Liability
Construction Defect
Consumer Fraud/Embezzlement
Consumer Cases/Civil Rights
Corporate Board/Family Disputes
Defamation/Similar Claims
Employment
Fraud/Other Business Torts
Insurance Coverage/Bad Faith
Intellectual Property
Partnership
Personal Injury
Probate and Trusts
Real Property including Landlord/Tenant
Securities
Hobbies & Interests
Soccer, international travel & volunteer work
Website
Legal Career
Full-time Mediator and Arbitrator (1996-present)
Partner; Keker & Van Nest (1980-1994)
Judicial Law Clerk to Chief United States District Judge Edward T. Gignoux, D. Maine (1979-1980)
Education & Professional Affiliations
J.D., Boalt Hall School of Law, University of California Berkeley (1979)
B.A. Tufts University (1974)
Hastings College of Law, Adjunct Assistant Professor of Law (2000-2005)
Mediation Society of San Francisco, Founding Member, Board of Directors (2001-present); President (2005-2006)
Achievements & Awards
Northern California Super Lawyers, ADR Section (2008)
Admitted to United States Supreme Court bar (1984)
AV Rating, Martindale-Hubbell (since 1985)
Below is a sampling of the various matters David J. Meadows, Esq. handled as a practicing attorney or neutral.
Banking/Finance
Claim against the bank after loan modification discussions go awry and home foreclosed on.
Bank/borrower dispute over multiple lines of credit, claims of bank's overcharge and failure to live up to promises as well as amount remaining owning, with effect on credit an issue.
Consumer Class Action
Class action seeking to change the behavior of large bank in foreclosing on properties subject to reverse mortgages after the death of mortgagor.
Contractual
Disputes about purchase agreement of business with ongoing pricing adjustments as well as employment contracts for executives/prior owners.
Evaluation/mediation of complicated series of business transactions concerning purchase/sale and operation of car dealerships, notes, deeds of trust and personal guarantees.
Dispute between attorney and client for unpaid fees, amount of contingency paid, off-sets for advances, and other claims.
Claim by a marketing company with the scientific equipment manufacturer for breach of contract and misrepresentations about the product.
Arbitration between co-owners (including some family members) of apartment building involving legal structure of relationship, accounting, occupancy rights of owners, and a long history.
Dispute between founders of high-tech engineer supply company with different visions of the future.
Mediation among three owners who had developed multiple businesses over 30 years essentially on a handshake now with different interests as they near retirement.
Contract dispute between an international shipping company and domestic shipping company over charges
Complicated set of disputes arising from post-closing adjustments in pricing for substantial company.
Partners in gas station/convenience store/car wash dispute over management decisions, future plans, and immediate cash needs.
Business dispute between over management/operation/proceeds of the sale of the night club, with employment claims for mischaracterization, overtime.
Partnership, business dispute overlaid on divorce proceedings between two of three partners.
Business dispute over the quality of and amount owed for engineers/programmers provided under subcontract arrangement.
Partnership dispute between manager and cook of restaurant owned together where one sold to third party without sharing proceeds.
Business dispute over a project to use the waste stream from fish processing plant.
Dispute about suitability and performance of mass storage devices for use in computers used in rugged military applications.
Family dispute over multiple real estate transactions and trades among parents and a number of siblings.
Franchise
Dispute among rival groups of franchisees over direction and management of member organization.
Partnership disputes between friendly business associates who agreed to buy franchises together was unsuccessful, and later one purchased one of the franchises on his own.
Lemon Law
Lemon Law claim for a truck.
Securities
Securities claim by an elderly lady against advisor and new employer of advisor.
Securities claim arising from investments made for elderly mother of claimants.
Construction Breach Of Contract
Construction dispute between the owner, general, and sub over necessity and value of partial demolition, complicated by reorganization of the insurer.
Construction dispute between owner, general, and sub over buildout of the restaurant.
Construction Defects
Arbitration of construction dispute related to an emergency generator at a hospital.
Construction Delay Claims
Construction dispute concerning underpinning of neighboring properties as well as effects of delay, leaving site excavated and empty.
A D A
Disability claim for failure to engage in the interactive process brought by worker diagnosed with fibromyalgia.
Breach of Contract
Scientist/executive asserts rights to not-for-cause termination benefits under an executive employment contract.
Discrimination
Pregnancy and disability discrimination claim brought by an employee of a religious institution complicated by a relationship with a coworker.
Family Leave Act
FMLA claim by flight attendant where dispute whether leave justified and whether undisclosed medical condition made attendant unfit for work.
Wage and Hour
Workers for subcontractors on public works project sue general contractor and bonding companies on prevailing wage claims.
Misclassification claim by acting manager seeking overtime and payment for meal breaks.
Putative class action against nonprofit of wage and hour claims.
Wage and Hour Class Action
Employment class action for wage and hour claims of temporary workers during a strike.
Wrongful Termination
Termination during disability leave claimed to be from non-discriminatory reduction-in-force.
Employment claim by technical writer and presenter who had a stroke and returned to work and later terminated.
Former executive director claims wrongful termination, the organization claims appropriate termination for bullying and harassment.
Executive compensation dispute over whether a termination was for cause with an additional claim against board member for defamation.
Disputes over bonuses paid and termination of investment banker.
Terminated executive director of dance nonprofit made both property and employment claims.
Environmental Issues
Environmental clean-up insurance coverage and related disputes between owner, contractor, and insurer on a former military base.
Environmental claims from the discovery of underground storage tanks under the soil and parking lot; pollution dates back decades.
Public Policy
Inverse condemnation action against the city related to a temporary easement for work diverting damaging water runoff.
Regulatory
Wrongful arrest claim against the bank after police called when suspected Social Security check could not be verified.
Public policy mediation related to the location of public dog park after a long legislative dispute.
Dispute between shipper and county over tax assessments applied to moving shipping containers.
Bad Faith
Disability insurance dispute raising issues about timing of disability, disclosure of medical records, and motivations of the claimant.
Coverage
Claim against the agent for construction insurance about whether appropriate coverage was obtained.
Insurance coverage dispute over accounts receivable insurance.
Insurance claim arising from theft by an employee from the company and personal accounts.
Two overlapping flood insurance claims for property damaged in successive years.
Life insurance claim where the dispute was over whether the spouse of claimant committed suicide.
IP Copyright
Copyright and Civil Code Section 3344 for use of photographic images beyond scope of the original agreement.
IP Patent
Patent enforcement action brought by alleged patent troll against a number of manufacturers of semiconductor products.
IP Trademark
Trademark claim related to use of one company name's name as a product name by another, larger company.
Trademark dispute between companies in state-of-the-art medical treatment technology where defendant had been in prior negotiations to buy plaintiff.
Probate
Probate and elder abuse claims related to decedent's distributions of assets to caregivers and others near death.
Claims against trust under an asserted promise of the decedent to do certain things for caregivers.
Siblings dispute over trust assets, both between themselves and concerning another sibling with a drug problem.
Probate and contract dispute arising from a change of attempted change of beneficiary on a pension plan.
Trust and family dispute over accounting and distributions while trustor alive.
Trust dispute among various members of two related families with history of shifting alliances both in the US and in a foreign country from which some immigrated.
Medical Malpractice
Medical malpractice arbitration over death in the emergency room.
Professional Malpractice Legal
Attorney malpractice claim from representation in civil and criminal cases arising from marijuana growing on properties.
Attorney malpractice case on appeal in which claims arise from advice on who to sue for construction defects in a shopping mall with multiple lessees, contractors; significant legal issue involved.
Legal malpractice claim related to property transfers after remarriage of a previously divorced couple who had an ongoing relationship, claims of conflict by lawyer and abuse by spouse.
Attorney fee collection action with cross-claims of malpractice and overbilling.
Legal malpractice claim arising from an underlying lawsuit against multiple participants in the construction of a home, in a particular claim against soils engineer.
Breach Of Contract
Real estate broker malpractice action from the aborted sale of investment property.
Buy/Sell
Nondisclosure claim by buyer against seller who bought, repaired and "flipped" dilapidated property.
Mediation of dispute among friends who bought building as tenants-in-common with complicated and not fully written financial arrangements because one has gotten sweetheart deal to buy from prior owner.
Claim buy buyer of development property against seller and law firm for nondisclosure of dispute with city over development and alleged preferential treatment of joint client seller by law firm.
Mediation of dispute arising from property management contract with option to buy large apartment complex.
Home Owners Association
HOA foreclosure case against dissident member.
Defamation claim for statements made by HOA board about property management company.
Landlord/Tenant
Commercial lease dispute arising from lessee proposing sublease and deal falling through after owner negotiated directly with possible sub-lessee.
Chinese national who bought building through agent brings claim against tenant after agent puts property in own name and makes separate joint venture deal with tenant.
Tenancy claims of occupants of apartment building against new owner after foreclosure, tied to eviction action.
Contract dispute between subcontractor/school operator and school for immigrant students arising from change in immigration rules.
Neighbor Dispute
Arbitration between neighbors over maintenance easement, noise, insult, calling the police, etc.
Neighbor dispute over fence, property lines and other issues.
Real Estate Land Use
Property dispute among family members over large undeveloped land that was rezoned preventing intended use.
Real Property
Mediation between neighbors over variety of disputes, including tree alleged to be threat to fall and destroy home.
Dispute among owner, agents and lender resulting from contractor forging building permits and inspections.
Property dispute after owner knocks down trees on neighboring property being prepared for development leading to environmental issues and disputes with government agencies.
Priority dispute between investors in hard money lender who disappeared with cash and left security on properties undocumented.
Dispute between buyer, seller and agent over real property transaction canceled in connection with 1031 exchange.
Civil Rights
Claims of a number of protesters against police for unnecessary force.
Defamation
Defamation case brought by business for anonymous postings on social media and internet about its financial status where tracked down former employee as one who posted.
Personal Injury
Personal injury, slip and fall case with substantial injuries.
PI Auto
Personal injury case arising from multi-vehicle traffic accident where some uninsured and involvement of others unclear.
Personal injury claim by baggage worker hit by vehicle on runway.
Premises Liability
Personal injury claim by customer hurt while falling off advanced Pilates machine.
Personal injury action from injury at public fair involving rented furniture.
Product Liability
Personal injury claim arising from defective battery in defibrillator.
Wrongful Death
Wrongful death claim arising from shooting of suspect in car robbery when found sleeping in car, no weapon.
Arbitration of wrongful death claim of family of elderly patient in nursing home.
Thank you again for aiding in the settlement of this matter. I am certain that we would not have resolved the case without your skillful and patient guidance.
- An Attorney
David, I must sincerely thank you for your devoted work on this case. What I appreciate most about your work as a mediator is the devotion and persistence you bring to the task. You actually share the same drive to settle the dispute before you that the parties themselves have. That quality is, unfortunately, too rare among the practitioners of your craft. That fact that you have it, and the insight you bring to the problems I have put before you, will undoubtedly cause me to seek you out again. Thank you very much for the most excellent service.
- An Attorney
You did a remarkable job in digesting a substantial quantity of unfamiliar reading material, which enabled you to provide the parties with an analysis of the case that had a great deal of credibility for both sides. Your depth of understanding and tactful presentation of the issues made it possible for the litigants to see, at a relatively early phase of the case, that there is no shame in discussing settlement, even when it seems as though one side is completely right and the other is completely wrong. You performed a real service for my clients and the court.
- An Attorney
I wanted to convey my personal thanks to you for your efforts to get this stubborn claim settled. Without your dogged determination, this dispute would not have been settled, and you should be justly proud of being able to put this one in the 'success' column. I hope to have the opportunity to use your skills again in a future mediation.
- An Attorney
Print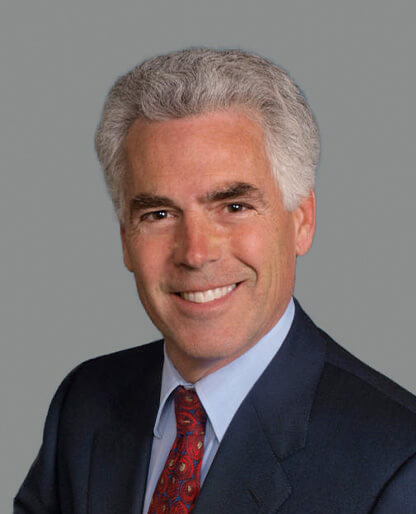 Based in Northern California