Since 2001, Judge Rutberg has been a full time Neutral, serving as an Arbitrator, Mediator & Private Judge. He has successfully resolved all types of matters including Personal Injury, Products Liability, Business/Commercial Litigation, Construction, Real Estate, H.O.A. and Professional Malpractice. As an Arbitrator, our clients have admired his friendly, courteous, charismatic personality, his inquisitive, thorough approach and, as one of our clients commented, "His keen ability to ask the right questions to achieve a just result." As a Mediator, he has recorded an exceptionally high settlement rate, which many clients attribute to his perseverance, objectivity and work ethic. "Judge Rutberg works extremely hard to settle your case," one prominent lawyer told us. Another attorney commented, "Judge Rutberg's dedication is a credit to both himself and your company, I am pleased to have had him as a mediator."
Practice Areas
Personal Injury
Products Liability
Business/Commercial Litigation
Construction
Real Estate
H.O.A.
Professional Malpractice
Hobbies & Interests
Enjoys Golf, Snow Skiing, Boating and the Theatre
Legal Career
Full time Arbitrator & Mediator (2001-Present)
Judge, Los Angeles Superior Court, Compton, (1996-2000)
Judge, Municipal Court, Citrus Judicial District, Los Angeles County (1976-96); Presiding Judge (1980-81 and 1988)
Associate Justice Pro Tempore, Court of Appeal, Second Appellate District, Division Five
Prior to appointment to the bench, served as Judge Pro Tempore, Beverly Hills and Los Angeles Municipal Courts.
Private Law Practice, Beverly Hills and Los Angeles, emphasizing Domestic Relations, Business Disputes, & Personal Injury Litigation (1969-76)
Associate, McKenna & Fitting, Construction & Real Estate Law (1965-69)
Education & Professional Affiliations
J.D., University of California, Los Angeles (1964)
B.A., University of California, Los Angeles (1961)
Member, California Judges Association; Member, ADR Subcommittee
Former Instructor, University of La Verne School of Law and San Fernando College of Law; Former Instructor of Business Law, California University, Northridge
Faculty, Municipal and Justice Court Judges Institute, California Judges Association, Indian Wells, CA (1980); Monterey, CA (1979)
Achievements & Awards
Published, California Court of Appeal Opinions; Skyway Aviation, Inc. v. Troyer (1983) 147 Cal. App 3d 604; People v. Beach 147 Cal. App 3d 612 (1983); "Revolving Door Justice Denied," San Gabriel Tribune (1979)
I am grateful for Judge Rutberg's efforts in this matter. It is fair to say that without his participation no settlement would have been achieved. I look forward to working with Judge Rutberg again in the near future.
- Attorney, Southern California
I am so glad that Judge Rutberg was recommended to me for this case. I greatly admire his remarkable skills and dedication. I have had cases mediated by some of California's most prestigious neutrals and I can say that Judge Rutberg has impressed me as much as any of them. He demonstrated such enthusiasm for the case, and his efforts both before and after the mediation far outstrip what I have seen from other mediators. He has earned the top spot on my short list.
- Attorney, Southern California
Due to Judge Rutberg's competence and courtesy, and his dogged resolve to hang in there with the parties we were able to get this case to a conclusion. It was a frustrating case and I am grateful.
- Attorney, San Francisco, CA
Judge Rutberg did an amazing job bringing the parties together on a settlement that seemed fair for all sides. And I gained new insight on how to approach evaluating future cases of this type.
- Attorney, Los Angeles, CA
Print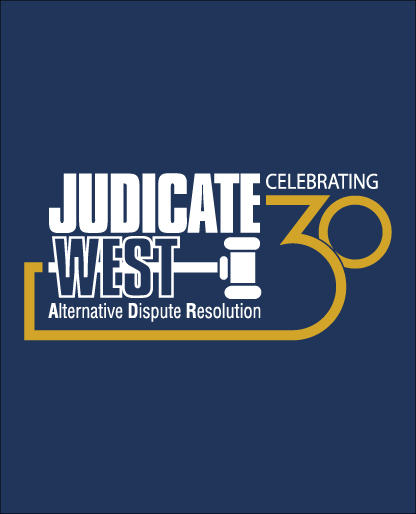 Based in Los Angeles | Available in Southern California